Formation | the quality of

M

arennes Oléron Oysters
Concerned with communicating their knowledge and know-how, oyster-farmers provide a qualifying training course dedicated to a professional public (oyster-sellers, fishmongers, restaurant owners, buyers, wholesalers,…).
At the end of the training course, you will be able to explain what an oyster-farmer of Marennes Oléron area does, to know and distinguish each oyster of Marennes Oléron variety (from Fine de Claire to Pousse en Claire), to open oysters like a shucking professional, to present them and advice consumers on how to choose oysters according to their taste.
If you like Marennes Oléron oysters, do not hesitate to contact our Quality Department:
Email: info@huitresmarennesoleron.com
Tél. : +33 (0)5 46 85 06 69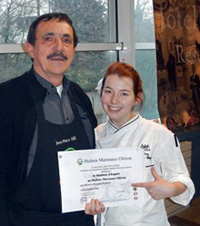 Pascal Lamoussière's testimony
Head of Restaurant
Culinary Arts
and Management Programme
Professionals who are fond of Marennes Oléron oysters have been educating the Culinary Arts students of our institute for several years. Students from 35 different nationalities discover Marennes Oléron region, maturing process on oyster beds (claires in French), and what is a high quality oyster. Some of our students have never seen or even tasted oysters before. And they understand why this delicate product with its subtle taste is so appreciated in French gastronomy. It is open delicately, can be eaten either raw or cooked, and students learn how to prepare it with one of our chefs. This represents an absolutely unique day!.
Institut Paul Bocuse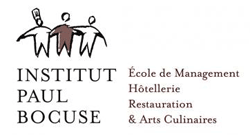 Château du Vivier
bp 25
69131 Ecully cedex France
M

arennes Oléron
Oysters have a name