M

arennes Oléron oysters, a unique story ...
The story of Marennes Oléron oysters begins in Roman times. The great families of the empire paid fortunes to import them for their banquets.
In the middle of the 19th century, when the salt producing marshes became obsolete and were reclaimed, the modern history of the Marennes Oléron oyster truly begins. The original oysters of the basin were a flat species, but it was virtually wiped out by a parasite in 1922 after which the Portuguese oyster replaced it, being well adapted to the local climate.
This then became the oyster of the Marennes Oléron Basin. In 1967 a second parasitic attack unfortunately destroyed this species too. An entirely new variety, called «The Japanese» was introduced to the Gironde estuary and the Marennes Oléron Basin where it flourishes to this day, to everyone's delight.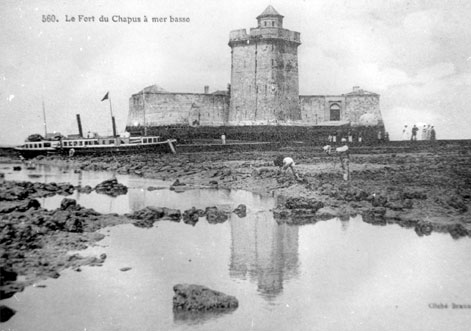 M

arennes Oléron
Oysters have a history